Its August, and that means cold weather ahead for Whistler. One of the best things to do in the warm weather is hike and enjoy the beautiful mountains and hiking trails we have on the sea to sky. The hike we are talking about today isn't your average hike, its Panorama Ridge. A 30km round trip hike, this isn't for the faint hearted. We at North Shore Mini Storage love hiking and hope to bring awareness to some of the awesome hikes throughout North Vancouver.
Vancouver's Greatest Hike: Panorama Ridge
Details:
Location: Garibaldi Provincial Park, Whistler BC
Distance: 30km round trip
Time: 11 Hours
Difficulty: Difficult
The Hike
Before this hike, you should know that it is possible to do in one day, as we did it in a day. You need to bring lots of snacks, and a lunch, as this will burn around 4000 calories, you will get very tired, an energy drink will be helpful. A single water bottle is fine, there are tons of glacial streams to drink from and refill on the way.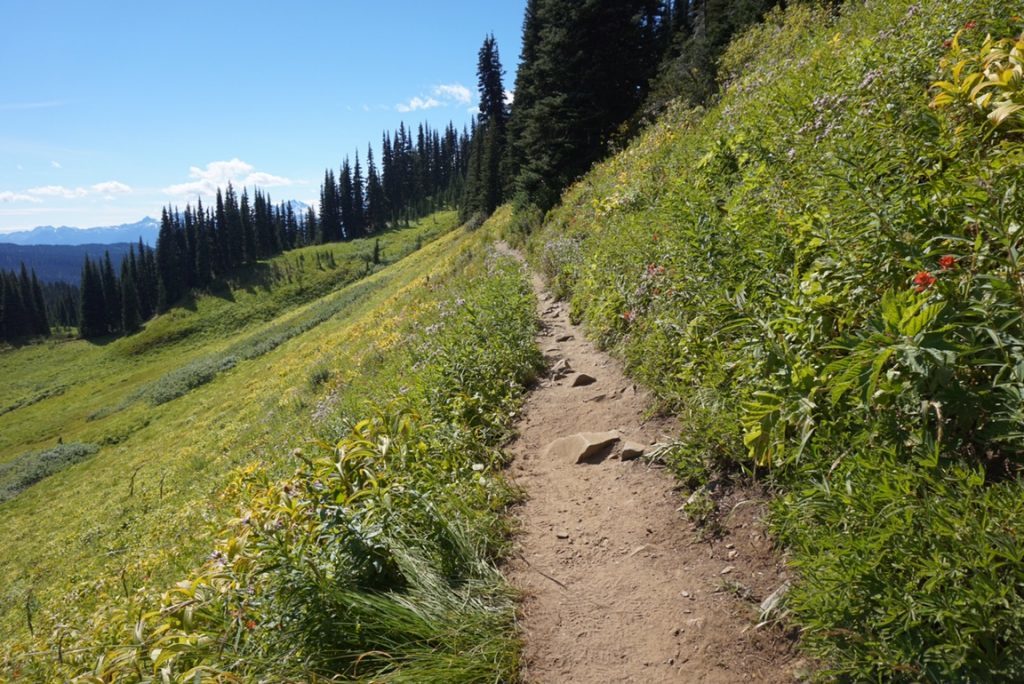 Starting in the car park for the famous Garibaldi Lake hike, start on up the mountain the normal way to Garibaldi Lake, this part is around 6km, all up hill so prepare for a climb. You will finally reach a lean to shelter with some maps on it and a fork in the road, going left takes you to Taylor Meadows (Direct Route to Panorama) and right takes you to the Lake. Both ways bring you to Panorama, but if you don't care for the lake or are pressed for time, go left to Taylor Meadows. Going to the lake will add an extra 3km to your journey.
Going left you will climb for a few km and reach Taylor Meadows, which is a campground and a place many option to stay over night before continuing the rest of the way to Panorama. It is gorgeous.
Continue through Taylor Meadows, stop at the bathrooms as needed and maybe have a snack or two while here, the journey only gets harder. Alright, rested? Good. Continue through the winding meadows, its relatively flat, and brings some false hope the rest of the hike will be easier. As you leave the meadows you come to a junction, left takes you to the famous Black Tusk trail, and straight goes to Panorama Ridge. Continue straight through the winding hills. You will come to a clearing, and can now see the top of Panorama ridge, very far off in the distance. Follow the trail all the way until you reach the end of the forest and start of the almost vertical climb over rocks and snow to Panorama Ridge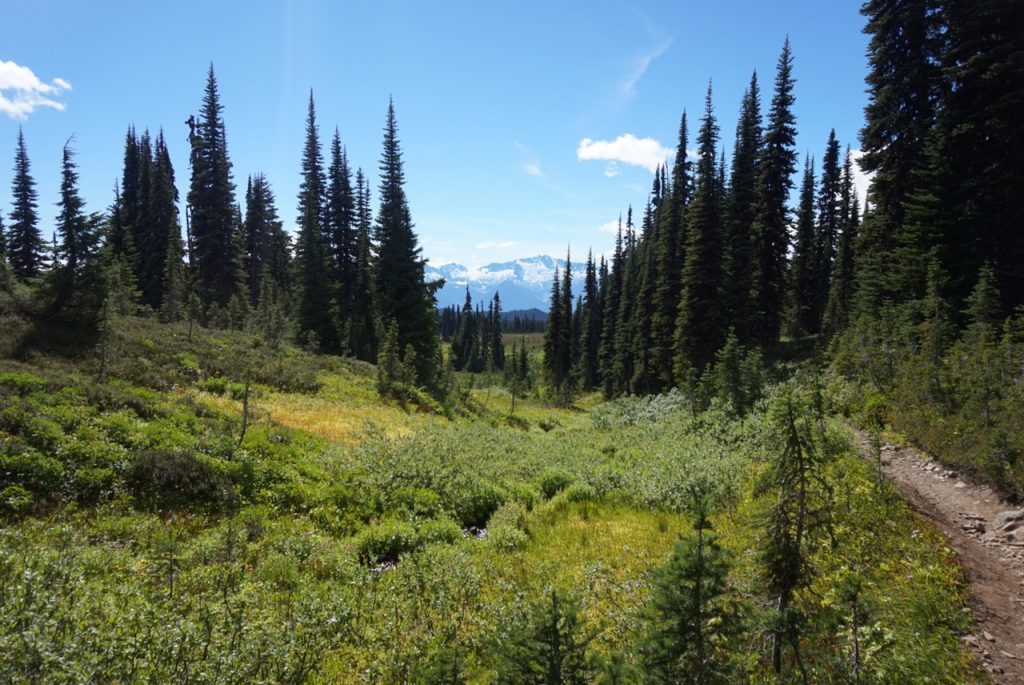 Hiking straight up the rock face of Panorama Ridge may break some people, but push through and make it to the top. The views are spectacular. Congrats you made it, sit down, have lunch and try not to think of the 15km trip back down. Take some photos, pat your self on the back and head back down.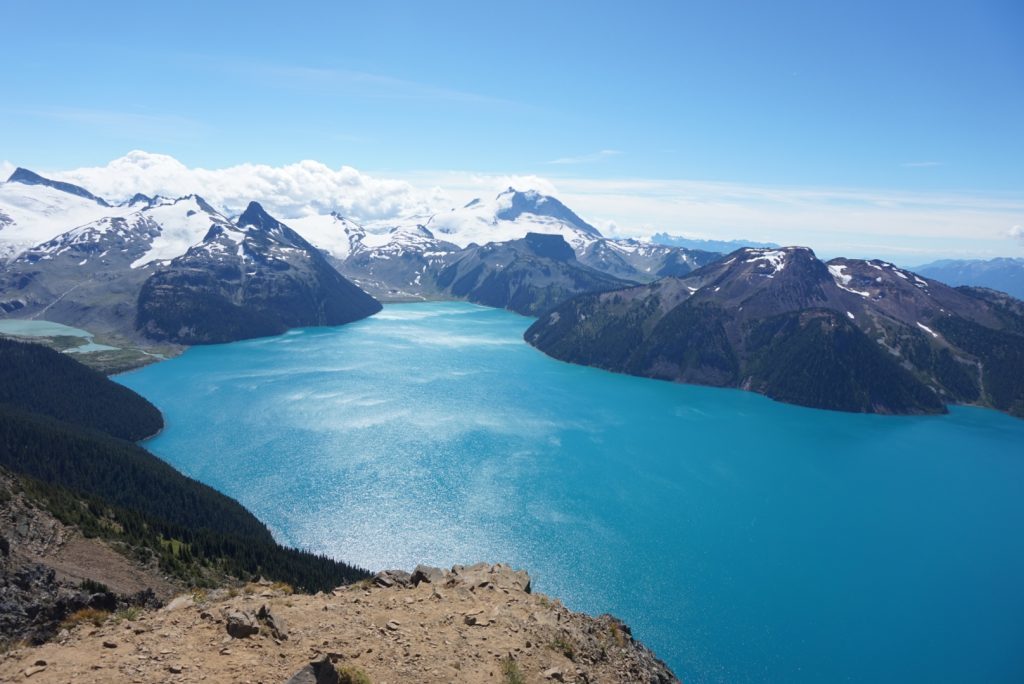 If you are looking for one more hike before fall, Panorama Ridge is the hike of hikes, go out and give it a shot.